TIS launched three new smart hotel products at IPS 2017
The International Property Show (IPS) is a platform for local and international properties and attracts many intelligent brands from all over the world, who come to Dubai to present their recent technologies.
TIS arrived at IPS in March 2017 to showcase its new line of Luna hotel products.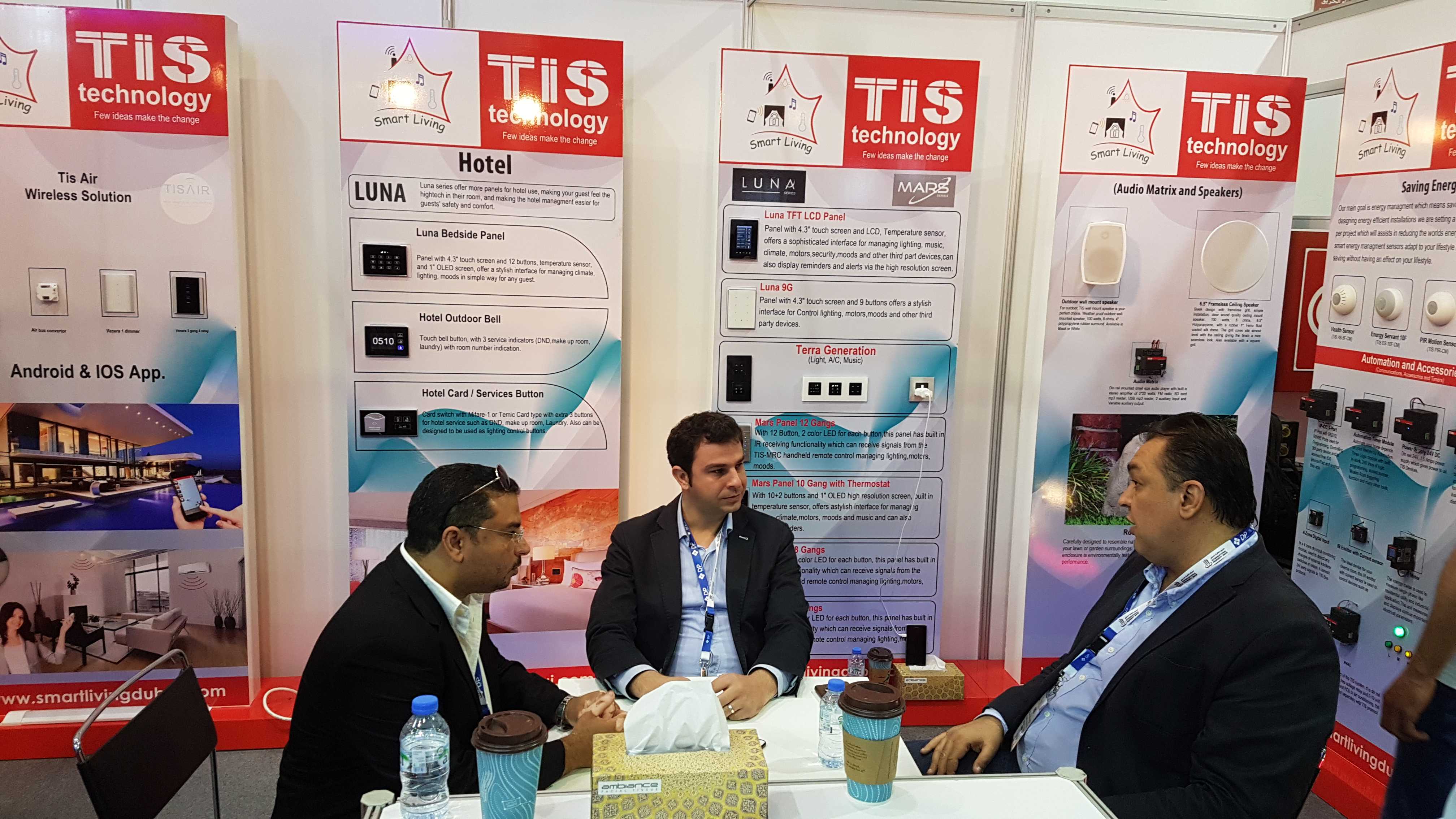 TIS Luna Hotel Panels is a new series of smart solutions specifically designed for hotel rooms and aimed at optimizing hotel GRMS and advancing guest comfort. This package includes Hotel Outdoor Bell, Hotel Card/ MUR, DND Services Panel, and TIS Luna Bedside Panel and features adaptive and innovative technologies in lights, temperature, modes, security, and A/V integrations.
This package also makes hotel management more convenient, as each of these devices can be linked to the hotel management desk and display updated guest requests to the secretary and hotel staff.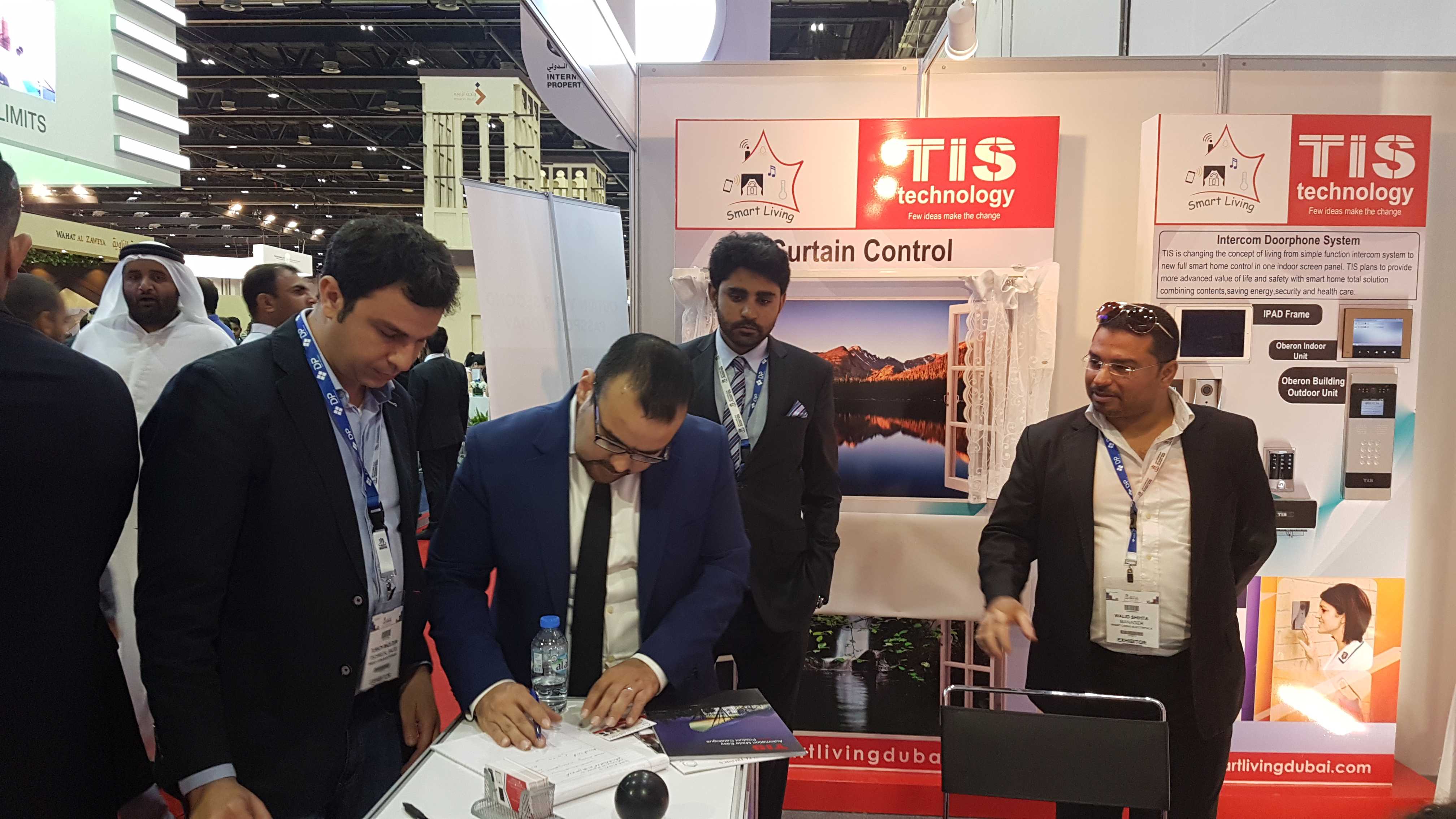 It was an honor to have the representatives of some of the most well-known UAE development groups, such as AZIZI, Emaar, Dubai Properties, DAMAC, and Nakhil show interest in the TIS display prepared by TIS's UAE distributor, Smart Living Electronics. We also had many visitors from Abu Dhabi, Dubai, Sharjah, Ajman, Ras Al-Khema, and Al-Fujairah, among others from around the globe. TIS Automation Group hoped to create dynamic dialogues with the visitors and introduce a new generation of smart home in the Middle East.
Now UAE businessmen/women have the chance to light up their hospitality sector properties, stand out from the traditional shell scheme, and look to the future and evolve. And that is why it was delighting for TIS Automation Group to be among the favorites on the show floor.
Keywords: smart home, GRMS System, luxury smart home, smart hotel